Vertical Banners / Blinds
What are vertical acoustic banners?
Vertical acoustic banners (or blinds) are mainly used to flexibly provide sound absorption in spaces (i.e. make them less 'echoey').
They can either be:
hung and extended along hard vertical surfaces (walls, windows, etc) to absorb sound and reduce the sound reverberation (i.e. 'deaden') in the space. Their length can be adjusted depending on how much sound needs to be absorbed. Or;
rolled away, sometimes in a dedicated casing, to increase the sound reverberation in the space.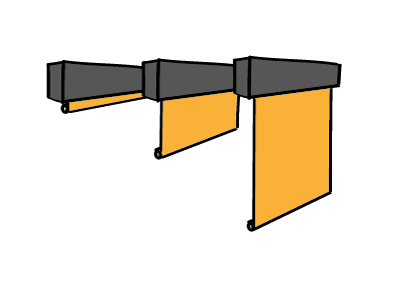 The banner systems are usually mounted on walls at high level or on soffits.
Vertical banner systems are usually motorized and include either one or two layers of textile.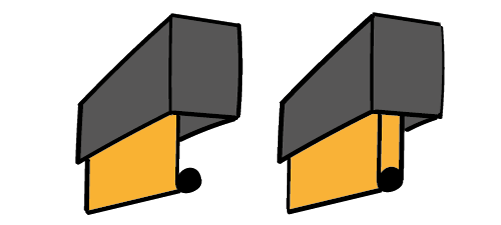 What materials are vertical acoustic banners made from?
The acoustic banners are usually made with seamless and porous textiles such as:
wool serge

encore velour

synthetic velour

polyester

wool
The weight of the materials ranges from approximately 0.1 kg/m² to 0.6 kg/m²  and some materials can be flame retardant.
What are the sound absorption characteristics of acoustic banners?
The sound absorption of acoustic banner systems range between Class C and Class B sound absorption.
It generally increases with the number of banners (See graph below).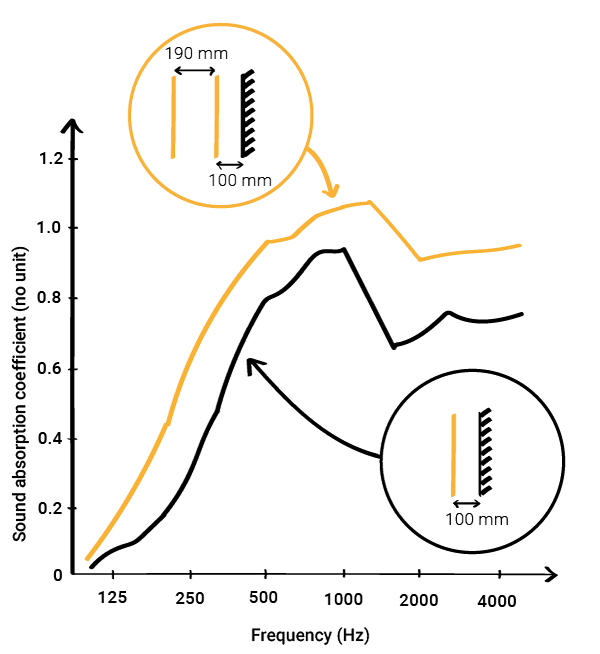 With textile being a porous material, acoustic banners are better at absorbing sound at mid and high frequencies (from 500 Hz) than at low frequencies (below 250 Hz). Although, the sound absorption can be increased at low frequencies if the banners are installed within a niche [1] (See graph below).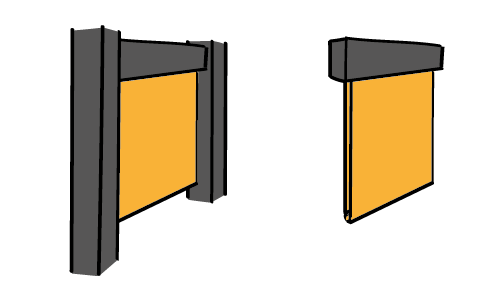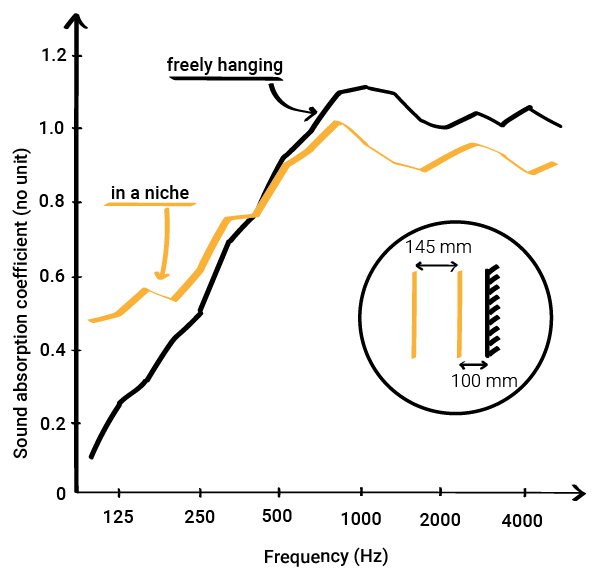 What about the sustainability of acoustic curtains?
See the Environmental Product Declarations for some product examples.
Note: the above information is drawn from review of product information and the following documents:
[1]

Enhancement of bass frequency absorption in fabric-based absorbers – Jonas Schira
Showing all 4 results