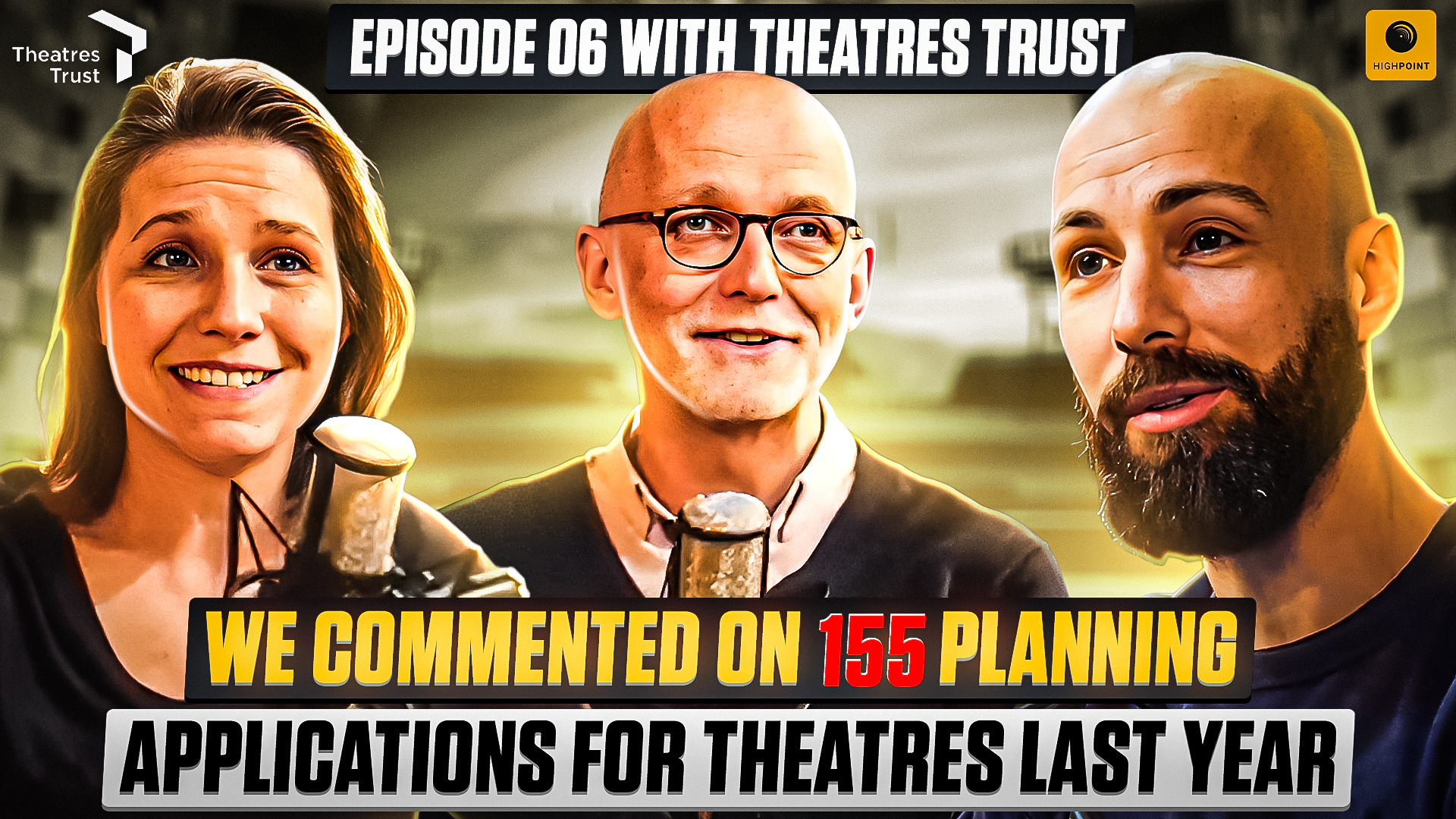 High Point Episode 006:
The Theatres Trust
with
Claire Appleby and Jon Morgan
In the episode 006 of the High Point podcast, we had the pleasure to visit Claire Appleby and Jon Morgan from the Theatres Trust at the Criterion Theatre (in the middle of the West End in London).
Note: apologies if you can hear the tubes passing by and the building works. We tried to edit the episode the best we could to reduce their noise.)
(
In this episode, we talk about:
the role of the Theatres Trust and how it supports theatres and performance spaces in the UK.
the structure of the organisation.
why theatres are so important for cities, businesses and communities.
the Theatres at Risk initiative aiming at putting light on theatre buildings under threat and at risk.
how the Theatres Trust helps theatres and similar buildings to reduce their impact on the environment (through the Theatre Green Book).
how the Theatres Trust supported theatres during the COVID-19 pandemic.
or watch the videos below