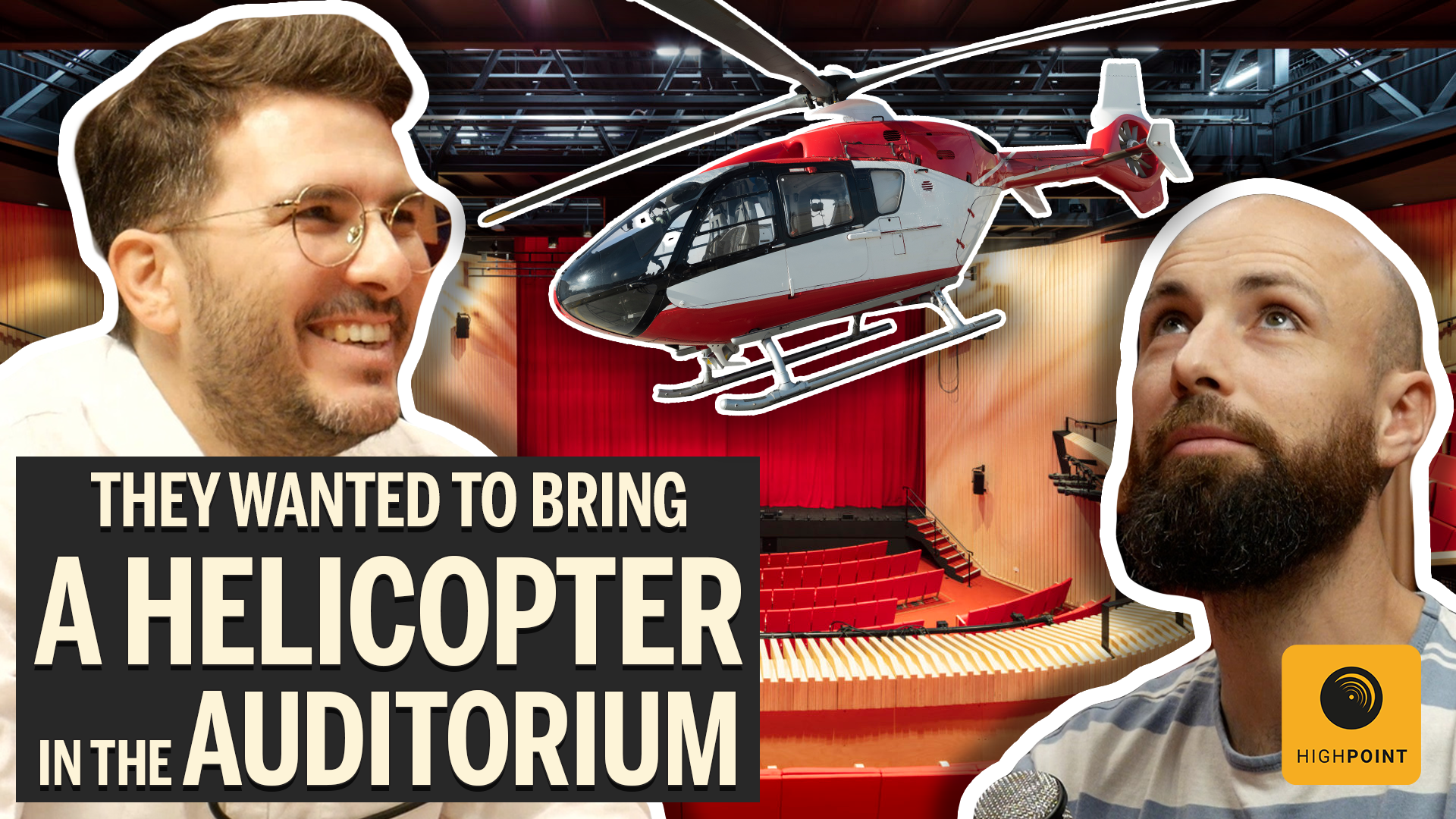 High Point Episode 013:
G.W.A. Performing Arts Centre
with Alberto Favaro
(Studio Seilern Architects)
In episode 13, we speak with Alberto Favaro of Studio Seilern Architects about the design and construction process of the G.W.A. Performing Arts Centre at Wellington College, London.
Inspired by Grecian amphitheatres and surrounded by forest, this circular structure clad in charred-timber, houses a 2,580 square metre auditorium with two-tier seating for over 900 persons, and equipped with the highest acoustic, audio-visual and stage lighting specification at its core.
We discuss:
How Studio Seilern won the contract
The design approach and challenges of building a theatre in a forest
The forest's influence on the theatre aesthetics
Sustainability aspirations of the project
How the singular purpose of the theatre affected the design process
Putting a helicopter on stage
How to control acoustics in a circular theatre
Find out more about the venue on the Wellington College website and visit Studio Seilern Architects website here.
For more episodes of the High Point podcast, follow⁠⁠⁠ this link⁠⁠⁠ or ⁠⁠⁠this one for Youtube⁠⁠⁠.
or watch the videos below