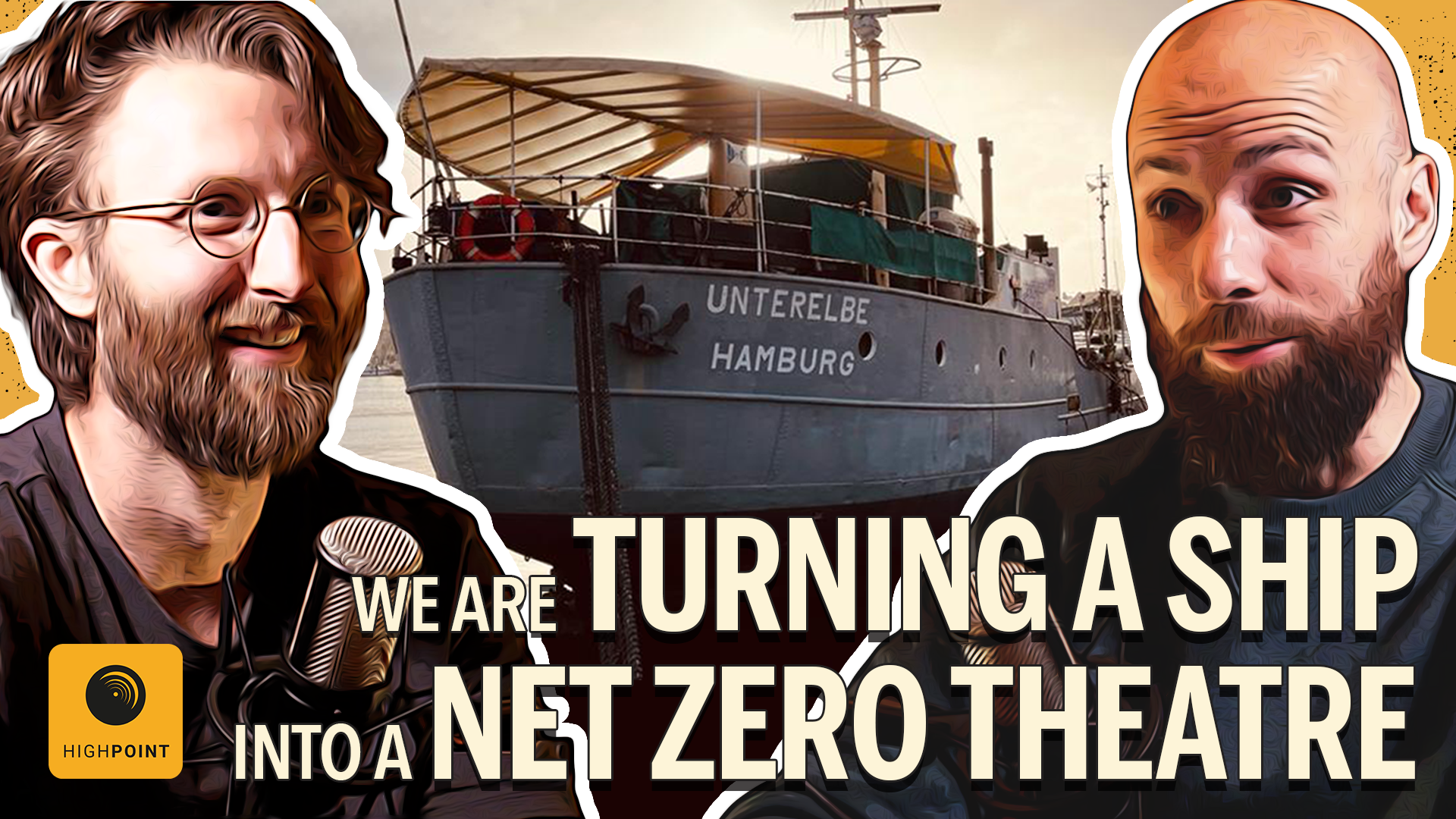 High Point Episode 012:
The Theatreship project
with Inigo Lapwood
Welcome aboard the only net zero theatre in the world!
Moored up in the historic docks of Canary Wharf, Theatreship will contribute to the exciting new development of the area, while reflecting and preserving local history.
This space will support and celebrate a range of art forms: from western orchestral music to Bengali cinema; from classics of queer theatre to local contemporary art; from academic lectures to theatrical workshops for kids. Globally recognised artists will perform alongside local and underrepresented creatives, drawing new people to the area and engaging the existing community.
Marc catches up with Inigo Lapwood, an expert in restoration and repair of historic steel ships and discusses:
Where did the ship come from?

How will it be converted into a Theatre?

Why is the history of the area so important?

How do you control the acoustics within a giant metal tube?

Creating the world's first net-zero theatre (not just at sea!)
To learn more about Theatreship, check out ⁠their website⁠ and follow their progress on⁠ Instagram⁠ or on ⁠Facebook⁠.
For more episodes of the High Point podcast, follow⁠⁠⁠ this link⁠⁠⁠ or ⁠⁠⁠this one for Youtube⁠⁠⁠.
or watch the videos below