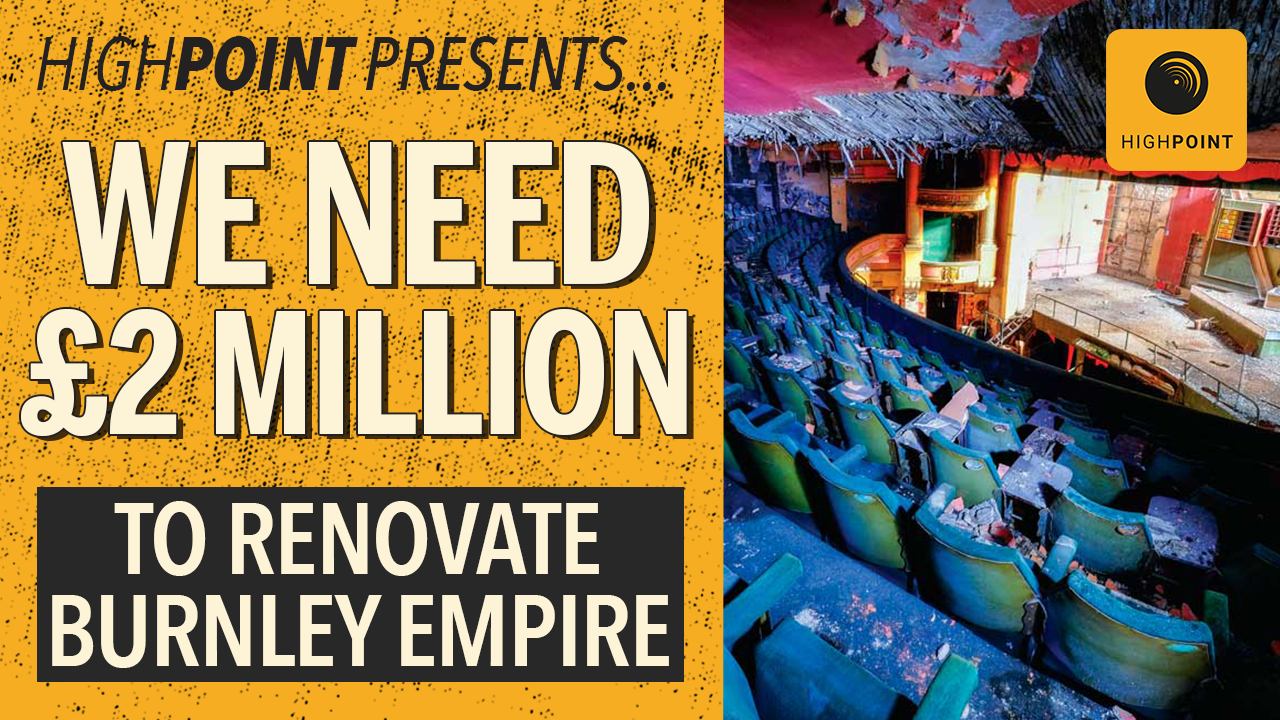 High Point Episode 009:
We need £2 Million to renovate
Burnley Empire
We meet with Sophie, Michelle and Steve from the Burnley Empire Trust to discuss the massive renovation project of one of Britain's most unique theatres.
Once complete, The Empire will be a new centre of activity for local cultural and creative communities as well as a space for learning, socialising and collaboration for everyone.
This is not just about restoring beautiful architecture; this is about building a new space that through its work will support local businesses and people and bring prosperity to Burnley, both in economic and social terms.
You'll hear:
The History of Burnley Empire Theatre
Creation of Burnley Empire Trust
Hoewthey were able to buy the building
Acquiring 'charitable' status
The renovation
Engaging the local community in the project
Collaborating with other organisations such as the Theatre's Trust
How they've applied for funding
Working with Manchester School of Architecture
Their future goals
Memories of the project so far
Advice for others looking to do something similar
Learn more on the Burnley Empire Trust website, or follow them on Instagram, Twitter, and Facebook.
For more episodes of the High Point podcast, follow⁠⁠⁠ this link⁠⁠⁠.
or watch the videos below